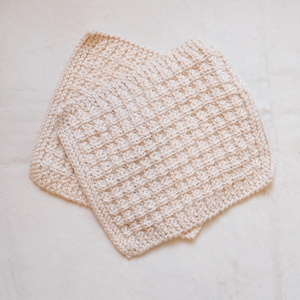 These wash cloths are hand knit with a thick tire tread trim and a bumpy surface for increased grip and scrubbing power. These durable wash cloths provide luxury scrubbing when taking a bath, shower, or dry scrubbing. Perfect for those who want a good scrubbing without damaging their skin.
Use with wet or dry scrub. Stimulate circulation. Exfoliate. Machine wash/dry. Compostable and recycles as potting mesh.
Sizes: 8.5"L x 8"W x 1"H.